In this article, we'll highlight our picks for the best desktop computers for video editing on the market today, then go over the main points a potential buyer will want to consider in choosing a new editing system.
---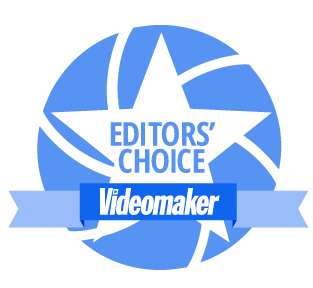 The Editors' Choice award recognizes exceptional video production equipment, software and services. These products must help videographers be more effective storytellers while being affordable, easy to use and dependable. The products must also deliver a superior user experience.
---
Best performance workstation
Dell Precision Tower 5820
Strengths:
Highly customizable
Compact size for capabilities
Weaknesses:
The amount of customization makes it hard to know the best configuration
If you need a powerful workstation with lots of customization, the Dell Precision Tower 5820 is the best offering on the market. Decked out with the latest Intel Xeon processor and single-socket architecture with up to 18 cores, the Dell Precision Tower 5820 delivers can handle even the most data-heavy, complex projects. This workstation runs fast with up to 512GB of 2666MHz RDIMM ECC memory. You also have up to either six 2.5-inch or five 3.5-inch drive and front access storage, including SATA, SAS and PCIe M.2/U.2 NVMe SSD — configurable for up to 68TB total storage. There's also a long laundry list of configurations you can choose from. The base price is reasonable, but the higher options can get a bit pricy.
---
Best budget workstation Dell Precision 3630 Tower Workstation
While the Dell Precision 3630 Tower Workstation isn't the most powerful desktop out there, it's still powerful enough to get the job done. You can get an Intel Core i5-9500 processor with 8 GB RAM and a Radeon Pro WX 2100 for just $760. You can run multiple applications simultaneously with relative ease. The Dell Precision 3630 Tower Workstation is a great option for anyone looking for an affordable workstation that can handle video editing and VR content creation.
---
Best all-in-one Apple 27-inch iMac
Apple's 27-inch iMac may not lead the market in maxed-out performance, but it's still no slouch! This all-in-one features some of the most advanced technology and design and comes equipped with a six-core Intel processor, up to 64GB of RAM and an AMD Radeon Pro graphics card with up to 8GB of VRAM. With these specs, the 27-inch iMac has more than enough power for 99 percent of us out there. It also offers more features than a traditional tower through its all-in-one design. We love the big and bright 5K Retina display, built-in speakers, and a small footprint — all of which helps reduce desktop clutter. The overall hardware design is second to none, and it also features some great wireless accessories to keep your workspace clutter-free.
---
How to choose
There are a few core specs that you'll need to consider regardless of form factor, including CPU, GPU, RAM and storage. For an in-depth look at these key components, read "How to Choose the Right Video Editing Workstation."
The tower form factor
The foundation of your new workstation depends a lot on what form factor suits your particular needs. Does your workflow and space requirements demand an all-in-one solution, or can you make room for a full-size tower to maximize performance?
With a tower, you simply have more room to fit more parts which translates into more capabilities and better performance.
Aside from being able to choose a really cool looking case with RGB lighting and flashy components, towers can be the best route to go with when the absolute most power is needed. With a tower, you simply have more room to fit more parts which translates into more capabilities and better performance. Plus, you'll have plenty of room in the case to fit large components such as an oversized CPU cooler — great for overclocking, which means even more power — and a big league graphics card, or maybe even two! You'll also be able to fit more hard drives and solid state drives, providing a vast number of storage possibilities. Although professional tier components can be pricey, they are still more affordable than specialized components designed to fit in all-in-one workstations.
Advantages of an all-in-one system
However, choosing a tower does limit your mobility. Typically if you choose a tower, then it will likely remain stationary in your edit bay or home office. Towers can also take up a good amount of space. Having all those extra parts could lead to more problems, too. With additional hard drives, cables, and other components, there are more places for things to go wrong, which makes troubleshooting that much more difficult. While towers can be extremely powerful workstations, consider their lack of mobility, and the potential pros and cons before buying.
Whether you're the kind of producer who is mobile or not, an all-in-one workstation may suit your needs. An all-in-one workstation is just what the name implies — it has everything you need in and of itself to work. All-in-one workstations can also help keep your workspace free of clutter. These compact workstations have been stepping their game up over the last few years, too. They've been getting more powerful graphics cards and processors to the point where they can take on the heavy lifting of post-production work.
Unlike with a tower chassis, these all-in-one workstations make it difficult, if not impossible to upgrade the components when the time comes. You'll probably need to buy a whole new system instead of simply upgrading the graphics card, for instance. On the other hand, upgrading parts in a tower configuration is pretty easy, so you can keep your system at the top of its game for a longer period of time.

Which one is right for you?
Getting a workstation that's configured to suit your workflow is key. Remember what specifications are important to your line of work, keep in mind the factors which make each component powerful and be realistic about how much power you'll need. Getting a new workstation is a fun and exciting experience. Do your research, enjoy the process, and soon you'll be editing on a new workstation.
Contributors to this article include Odin Lindblom, Devin Hujdic and the Videomaker Editorial staff.